1a) San Juan - Puerto Rico Kickball Open - Draft Tournament #PRKO2020 Kickball · Co-Ed Co-Ed Division Circuit Event
MonTueWedThuFriSatSun 9:00am to 7:00pm
Team Fees

Regular

$100.00

per player
Free Agent Fees

Regular

$100.00

PUERTO RICO DRAFT KICKBALL OPEN
Event Details
Saturday, January 25th, 2020
9am-7pm (times subject to change)
Location: San Juan, Puerto Rico
Fields: 2202-2220 Calle General del Valle, San Juan, Puerto Rico
PRIZE- $4,000 to 1st Place!
Minimum 4 guaranteed games
Souvenir Team-Colored Dry Fit T-Shirt for each player, to serve as your game-day uniform.
Tons of other perks and benefits, TBA!
This is a Non-Circuit Draft tournament hosted by Kickball365
This event WILL BE CAPPED... ONLY ROOM FOR 18 TEAMS. REGISTER EARLY!
How The Draft Format Works
Every player registers as a FREE AGENT by January 11th.

Answer a series of questions about yourself as part of the registration process to help captains with scouting.

Captains will be selected and will choose a team color.
At Friday's MANDATORY "Draft Dinner" there will be a LIVE REVEAL where players will find out to which team they have been drafted!

All players will learn which team they were drafted to IN San Juan at Friday dinner, and will receive their team shirt and meet the rest of their teammates!

You then play a full tournament on Saturday January 25th with your new team, with a shot at FOUR THOUSAND DOLLARS... and make a bunch of new friends along the way.
Other Things To Know
NO PASSPORT REQUIRED

Kickball With a VIEW

Live Draft

Parties EVERY night! (Plan on Staying Thursday afternoon to Monday morning! You deserve the time off work)

Cell Phone Service is Perfect.

Casinos, Nightclubs, History, Cuisine, Drinks.. You thought Kickball in Vegas was Special?

Team sizes will be kept small (between 12-15 players total). Teams will be drawn with an equitable amount of Male/Female Players. (Same across all teams)
This event will utilize the Official Rulebook of Kickball365 along with possible minor modifications (i.e. test rules).
WHERE we are PLAYING?
What's that? You prefer to play kickball 80 yards from the ocean? Yeah. Us too.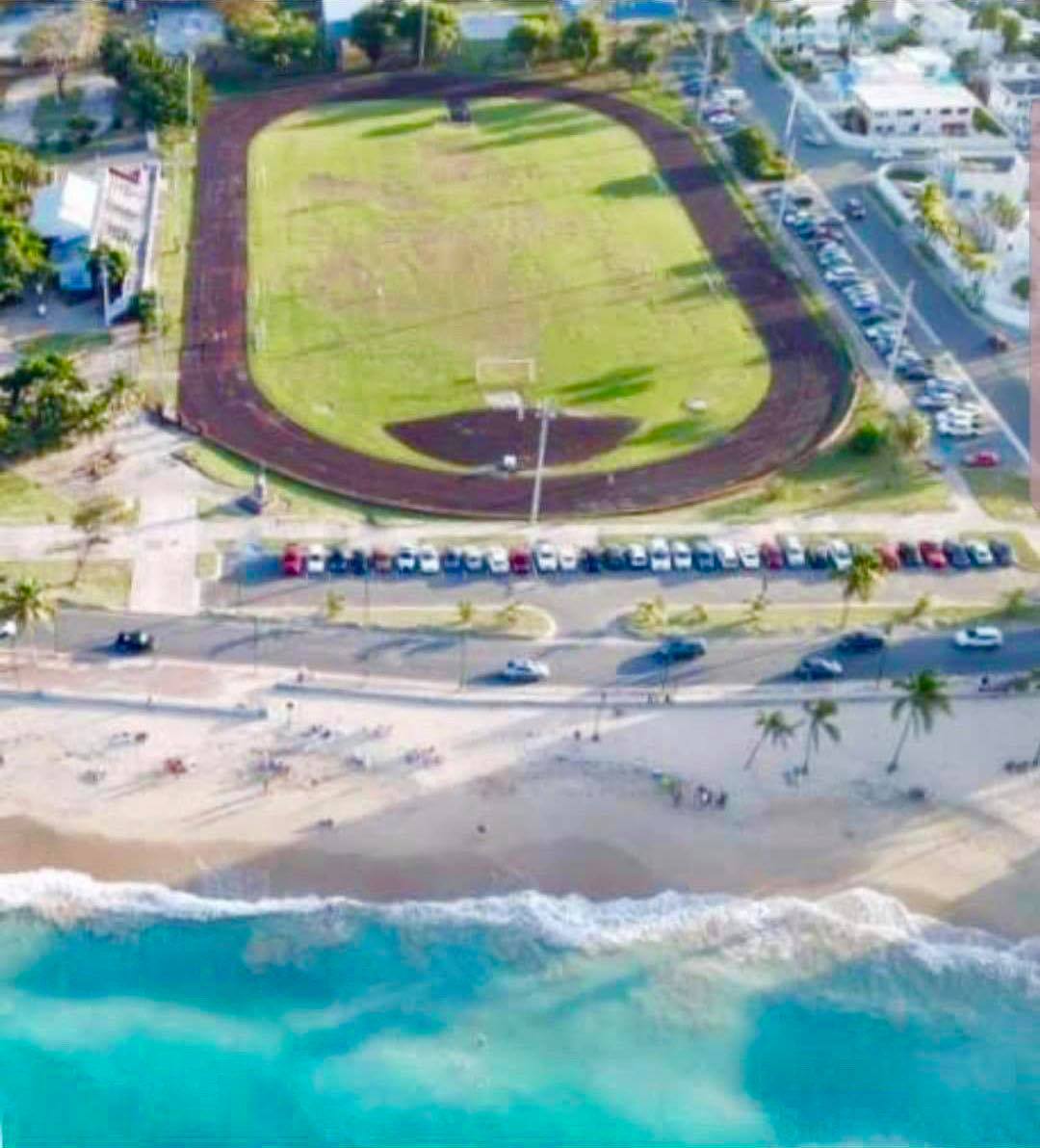 WHERE we are STAYING, PART 2!?
We have you covered! No reason to shop around for a hotel in an unfamiliar part of town.. or an AirBnB that you never know what you'll get...
Courtyard by Marriott Isla Verde Beach Resort is juuuust about FULL! There is STILL a chance to get a great deal, but you must contact them directly by phone. 787-253-2302.
Hotel Verdanza- has been kind enough to open their arms and their POOL to us ballers! They are not quite AS close to the beach, (Its 300 whole yards away), but it IS quite nice, and affordable, and a GREAT option if you plan on coming a couple days early, or staying late! Book any day from Jan 20-30th, and you will get our special room rate!
$169/night for Double Queen
Room Block IS LIMITED!
CLICK HERE TO BOOK YOURS.
Web Link: https://reservations.travelclick.com/73244?groupID=2664520
Block Code: PRKO0120
Guests can also call our Reservations Department at (787) 625-9025 / (787) 253-9000 and request the PR Kickball 2020 rate. If by email: reservations@verdanzahotel.com